Moderator:Æron
Re: Happy 6th Birthday, DC.
So is DC legal yet?
Scurry, scurry, Scurryous! You might just be the murriest. You certainly are the furriest! Hurry! Scurry! Scurryous!
---
It's hard to believe she's already 18...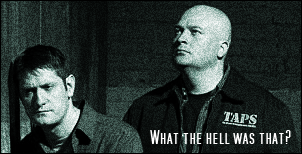 OK. pants it. I lied. It's drum and bass. What you gonna do?
---
happy birthday... forum... uh... yay!
[00:34:00] <Dermy> I do love to manipulate the standard rules of language for opportunistic effect
[00:34:06] <Dermy> Like a grammar hyena, I am
[00:34:16] <Dermy> Munching on the tasty entrails of tradition
[22:26:20] <MuffinSticks> I'm a chocolate muffin with white ears and a striped black and red tail
[22:26:35] <MuffinSticks> And exactly 6 chips
My DA account, for those who care enough to look/click/etc.
And my FA account as well!
---
Posts:8523
Joined:Mon Apr 25, 2005 11:31 am
Location:Not Stetson University
Contact:
Happy birthday usses in general and as a collective group. May auld things be forgot and nu things applied to the squeaky wheel of ennui filled existence of the average city-dwelling octopus.
That which does not kill me, cripples me for life.
My deviantART account
---
Posts:765
Joined:Sun Aug 24, 2008 7:30 am
Location:Florida, USA
Contact:
OK, so it's now 7 years (1 since this thread was made). Have I been gone THAT long? DAMN! I guess maybe half of that was me recuperating, sheesh!
Well Congratulations DC and many more to come!

"Do you really think you have what it takes? Do you?"
---
---
Users browsing this forum: No registered users and 8 guests